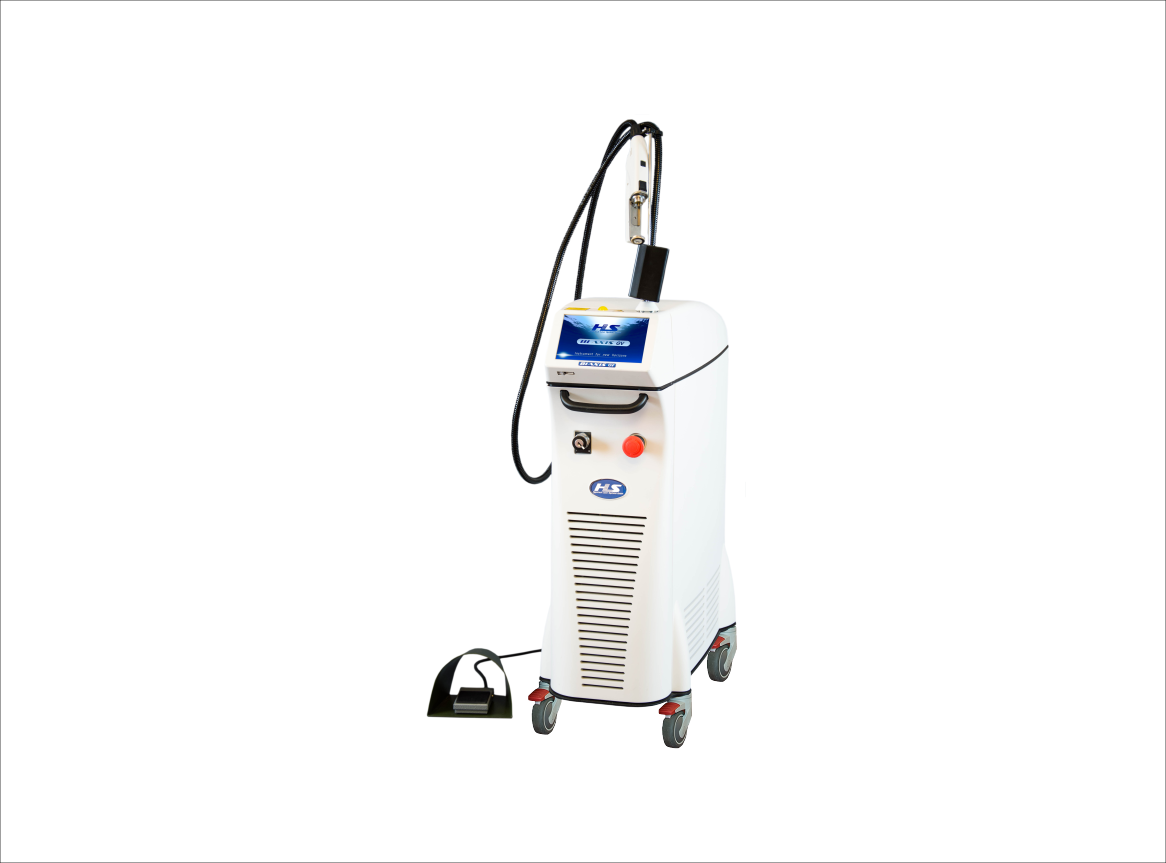 SOON AVAIABLE!
BiAxis Medical Laser Technology Machine GV (short: BiAxis GV) is a state of the art professional multi-purpose laser "Made in Germany" for aesthetic and medical applications at all skin types.
The BiAxis GV represents the long-pulse variant of the BiAxis QS (Nano).

VERSAILE AND PRECISE APPLICATIONS
Depending on the purpose of the treatment, the Nd:YAG laser system can generate pulses with different wavelengths, pulse widths and energies.
Its two wavelengths, 532 nm (green) and 1064 nm (infrared), offer a wide range of applications in the treatment of dermal and epidermal lesions and vascular spiders. Even the removal of excess body hair is no obstacle for the BiAxis GV.

INTUITIVE AND FREE OPERATION
Complicated system settings are eliminated on the device so that the parameter settings on the display can be changed quickly and easily during an application.
Variable spot sizes of 2 to 10 mm in combination with the adjustable energy density and wavelength, direct the laser pulse energy exactly to the targeted chromophores. The highly flexible fiber optic cable guarantees precise and stable beam positioning and quality in every position of the handpiece.

INDIVIDUAL CONFIGURATION
Another feature of the BiAxis GV allowing the user to save treatment parameters safely and easily for preparations via the menu of the touch display, which minimizes the risk of mistreatment.
By customizing your system to a specific customer or application, patient flow in your clinic can be made significantly more efficient.

UNBEATABLE PRICE-PERFORMANCE RATIO
The therapeutic laser system meets the performance and safety related requirements of the EEA for medical devices. Its compact and robust design, as well as its very short warm-up phase of less than 30 seconds, make the BiAxis GV ecological, as well as economically attractive for every practice and clinic.
The following accessories are included with the purchase of a BiAxis QS:
Age Spots (Lentigines Seniles/Solares
Collagen Remodeling (Hautstraffung)
Dermal and Epidermal Pigmentation, such as Café-au-lait Spots and Freckles
Permanent Hair Removal
Melasma
Postinflammatory Hyperpigmentation
Vascular Lesions of all Kinds, such as Nevus Araneus, Hemogiomas (Sponges), Rosacea and Telangiectasias
HLS offers the following accessories for the BiAxis GV. For prices and availability of our products, please use our Contact Form or send us an E-Mail.
Laser Safety Goggles
Patient Safety Goggles